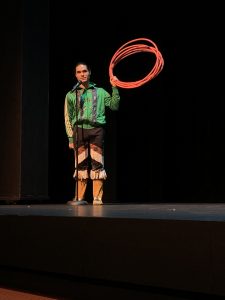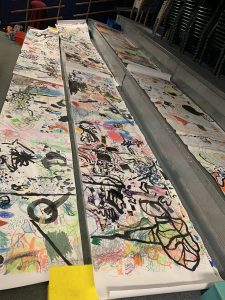 Welcome to the Good Will Shakespeare Festival
April 25 – 26 – 27, 2024
in beautiful Vernon, British Columbia



School Registration for 2024 will open by the end of Sept '23
(Students – speak to your teachers about registration)
The Good Will Shakespeare Festival is a multi-discipline arts festival that brings together like-minded students, and their teachers, to beautiful VERNON, BC to create, learn, and share their passions in the theatre arts.
The festival is three full days of workshops, performances, and social activities. Students choose either the Drama Rotation (different workshops in drama, dance, writing, art, etc) OR one of the Intensive Workshops where they work with the same instructor for three days and present their work in the Gala Showcase at the end of the festival.
The festival can best be explained using feedback from the students themselves: "Shakesfest is amazing. It changed my life."
"I've never had so much fun. So many people like me in one place!"
"This festival brings people from all over together in a hodge-podge of acting-stew that we don't get to experience anywhere else."
"To be able to perform in front of my peers was amazing."
"All the passion that is expressed made me buzz with excitement — Shakesfest is such a fun-loving, wonderful journey."
The modest registration fee ($150 per delegate) includes entrance to 3 keynote speeches, 8 workshops, 3 evenings of performances, three food truck lunches, snacks, social events, and a gift bag which contains a festival T-shirt, notepad and pen, as well as many other surprises.
Check out our latest Instagram Posts!

Something is wrong.

Instagram token error.
goodwillshakespearefestival