** NEW** DANCE INTENSIVE with Simone – City Dance
Simone Goerner was classically trained in ballet for 12 years and also has an extensive background in Street Dance. She has been teaching for over 15 years and has had great success at competitions across BC with her competitive Hip Hop team including the title of top choreographer.
Acting Intensive: Mike Stack
Using text from various sources, the participants of the Theatre Intensive will create a brief, unique piece of theatre – a Shakespearean collage. The script itself will be decided on in collaboration with the participants, and will involve elements of text, movement, music and any other talents which our young thespians have to offer. Participants will be required to be in touch with the Workshop Leader prior to the festival, to share their ideas and to help determine the text to be used in the script. Some memorization will be expected by the time you arrive at the festival. Participation is limited to 20 students who must be recommended by their Drama Teacher.
Mike is thrilled to be involved with the GoodWill Fest once again! He is an actor, teacher and director who makes his home in East Vancouver. Mike's most recent performances include The Wizard of Oz and The Cat in the Hat for Carousel Theatre, Sylvia at the Gateway Theatre, and Henry VI and Richard III at Bard on the Beach. Mike also works extensively with young people, leading Shakespeare workshops in schools, as Guest Director at Templeton Secondary in Vancouver and throughout the Lower Mainland Homelearning community. Mike is a graduate of Studio 58.
Choral Intensive: Brian Tate
Brian Tate is the co-founder and former director of Vancouver's 100-voice City Soul Choir and sings with the world music a cappella vocal trio 'TriVo'. An award-winning composer and popular choral clinician, Brian's compositions and arrangements reflect his love of world, roots, and gospel music. Brian recently retired from teaching singing and choir for 22 years at Studio 58, Langara College's professional theatre school, and now lives in Victoria, BC.
Photography Intensive: Renee Billingslea
Renee is an artist who responds to a call for action through research and creating objects that address deep issues of race, racial violence, white privilege and aspects of American history that are not often taught. Renee earned her B.A. in Art at Southern Oregon University in Ashland, Oregon and her MFA in Art at San Jose State University. She has had solo exhibitions at the Triton Museum in California, and the Rosa Parks Museum in Montgomery Alabama, among others. She is an Affiliate Artist with the United States Holocaust Museum in Washington, D.C. Last June, Renee was named the 2019 Silicon Valley Artist Laureate. She is a Senior Lecturer of Photography in the Department of Art and Art History at Santa Clara University.
Writing Intensive: Katey Hoffman
Katey is an actor and writer currently living in London, UK.
As a playwright, she co-wrote
The Surrealists, Karaoke: The Musical
(Studio 58),
The After Party, The New Years Party
(Pull Fest),
The Bush Party, The Tie Breaker
(Theatre SKAM), and the critically-acclaimed
The After After Party
which won Vancouver's Pick-of-the-Fringe, The Georgia Straight Critic's Pick, the CULTCH-ivating the Fringe Award, and was nominated for a Jessie Richarsdon Award
.
Katey's coming-of-age comedy,
Green Lake
, was produced by Solo Collective and nominated for 6 Jessie Richardson Awards including Outstanding Production. Last season, her play for young audiences,
What If,
toured Western Canada with Green Thumb Theatre and is slated for a national tour in 2020. Katey is also co-creator of
Lady Parts,
a popular feminist sketch comedy show in Vancouver showcasing the city's funniest female-identified performers. And last September,
Saint Joan's Seven,
an original screenplay co-written by Katey, was selected as one of six scripts across the country to compete in the Toronto International Film Festival's PITCH THIS competition. Katey is a Betty Mitchell nominee, Calgary Critic's Award winner, recipient of the Touchstone Theatre and Jennifer Wade Scholarships, and a graduate of Studio 58.
About the workshop: This playwriting workshop at GWSF will be fun, hands on, messy, and exploratory. We'll learn about characters, relationships, conflict, structure, dialogue, and formatting… And then we'll put it all to use when we work together to create an original play!
Art Intensive: Kayleigh Mace & Jax Dolman
The ART INTENSIVE will push students head-first into the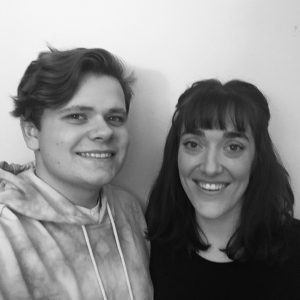 world of collaborative art practice. In the visual arts, we tend to explore works on canvas and paper as individuals. We rarely, if ever, allow another hand to take part in our creative process. The "vision" of the single artist is achieved through a process that does not accommodate more than one point of view. The art intensive will break all the rules; we will encourage students to work on multiple canvases at one time. Paintings will be created by multiple artists, all bringing their unique ideas, perspective, and instincts to each work. The goal will be to relax the individual ownership felt by The Artist, and by doing so, allow for a shared experience that will produce thoughtful and cohesive work. This 3 day intensive will have the students producing a large body of collaborative work, which we will then display in a gallery-like setting at the Vernon Performing Arts Centre on the final day of festival. Painting and drawing experience is suggested but not required.
Jax Dolman and Kayleigh Mace (BFA, BEd) have been painting collaboratively together for 3 years. They have also designed costumes for several shows together, including "A Midsummer Night's Dream" (27th Street Theatre), "A Christmas Carol" (Powerhouse Theatre), and "Spamalot" (Big Apple Productions). Jax has performed onstage with multiple production companies in Vernon, including shows like "Seussical", "Romeo and Juliet", and "Chicago." He is currently attending UBC Vancouver and is pursuing a degree in Theatre Design and Production. Kayleigh received her visual arts training from UBCO, and has been working in the Vernon school district, most recently at W.L. Seaton Secondary, in the theatre department. When not costuming a show together, the pair produce and exhibit their collaborative paintings throughout the Okanagan Valley. Their body of work can also be viewed online at
duoartwork.com
.
Makeup Intensive: Nicole Dreyer
Nicole Dreyer is a Makeup Artist and Special Makeup Effects Technician working in the Vancouver Film Industry. Nicole was born in Point Edward, Ontario and moved to Vancouver in 2010. This was the first time Nicole was exposed to the potential reality of working in the film industry. After many years of passionately pursuing the arts outside of her dayjob as well as raising twins with her husband, she decided she had to get involved in film. In 2017, She found her way in and attended Vancouver Film School's 12 month intensive program- Make up Design for Film and Television lead by Stan Edmonds. After successfully graduating with honours, she begun working in the industry full time. Now, you can find Nicole working on union and independent projects doing any job she can get (including make up, special Make up effects, special fx, production design, props, and producing). Nicole thrives when she can make a real film effect without the use of CGI. "I have an eye for detail and a passion for the industry." – Nicole Dreyer
Tech Theatre Intensive: Rylee Block
Rylee Block is the Technical Director of the Vernon & District Performing Arts Centre (VDPAC) and will be teaching a fully hands-on and involved intensive on everything technical over the course of the festival. Rylee is a 2011 graduate of the Audio Engineering and Music Production Program of the Okanagan College and has been working in the industry "non-stop" ever since. (There's no such thing as a technician who isn't busy, after all!)
Before working at the VDPAC he spent a couple years setting up local shows, corporate events, and large scale festivals for SW Event Technology. He says that you learn to problem-solve very effectively when you arrive on-site and only have the equipment that made it (or more specifically didn't make it) onto the truck and that he will share his thought process and work-flow behind enabling shows with limited equipment/time. With his position at SW he was introduced to a wide gamut of technical disciplines and while he originally intended to pursue audio primarily, he happened to work a summer with an older, road-hardened tour tech who taught him the creative art of "painting with light" and he fell in love with the world of lighting.
After making the switch to working in the theatre, he was also exposed to a whole new side of tech and expanded his skillset even further. He has been fortunate to work in a variety of roles here, climbing the ranks from Volunteer to Freelance Tech to Assistant Technical Director and in 2016 he reached the top of the ladder as the Technical Director. When not acting as TD he is often involved in other local productions as a Lighting Designer working throughout most of the theatres in the region or, in the rare instance of not being involved in a show, he can be found spending time with his wife Danica and their two dogs, Cinder & Ash, who he describes as "absolute goons".
Rylee is looking forward to expanding the Tech Intensive this year and involving the participants in the Gala Showcase by having them help setup and run the event themselves.
Drama Strand:
Vancouver Film School
We are so pleased that VFS will again be sharing
two of their incredible instructors with the Good Will
Shakespeare Festival.
Tahina Awan
Workshop: Mask for the Actor – the Power of Play and Transformation
From Commedia D'ell Arte to modern day motion capture, mask has been a potent tool for the actor for centuries, if not millennia. In this workshop, we will play neutral and modern-day character masks and learn the basic techniques of physical transformation. A vehicle for embodiment and presence, these techniques will expand your range as an actor. Come play and experience the freedom of the mask.
Movement and Voice Instructor – VFS. With a BFA from SFU, Tahina Awan has trained as an actor for over twenty-five years in physical theatre, Commedia mask, classical and Pochinko clown and the body centered acting approach of Jerzy Grotowski. Tahina Awan has been studying, performing and teaching various types of mask theatre including Commedia D'ell Arte, half mask, full mask, neutral mask and the smallest mask of all – red nose clown. She has worked most intimately with David MacMurray Smith, a teacher of Richard Pochinko's Canadian Clowning method as well as the physical practices of Jacques Lecoq. In addition to teaching at VFS,Tahina's focus on the actor's practices of embodiment and presence have led to the creation and performance of her own work over the past five years. Her love of play and the magic of human connection trumps all.
David C Jones
Workshop: Creating Authentic Characters


Who are all the people that live inside you? Inspired by actors like; Meryl Streep, Daniel Day Lewis and Toni Collette, David has been transforming his look, sound and movement for decades on stage and film.
In this popular and highlight rated class you will unlock your creativity and find a higher plane of spontaneity as you burrow into the habits, tensions and world views of different characters. Learn the technique to creating and maintaining them for both scripted work and improvisation.
David is a keynote speaker, actor, director, and public speaking coach. A graduate of Studio 58 – the professional theatre training program and teacher at The Vancouver Film School, he has acted in Mamet, Coward, Shakespeare and Stoppard, directed Moliere, Fraser, Ball and Sophocles. He also works as an emcee, auctioneer and / or a corporate comedian. He made 13 short films, produced and hosted a TV series as well as television special. He was the Entertainment Manager of the 2010 Winter Olympics. He has won some awards like: Business in Vancouver Top 40 Under 40, Legacy Award Winner, Georgia Straight Best Comedian In Vancouver (x2) and the City of Vancouver Award of Excellence. His workshops have been described by one student as an 'inspiring combination of hilarity, gentleness and challenge'. David loves to laugh and loves to learn. Insta/Twit @iamdavidcjones www.audienceengagementacadaemy.com
Aldo Billingslea
Aldo is honored to be back for another year of the Goodwill Shakespeare Festival, having participated in the first year. Aldo earned his B.A. and his M.A. at Austin College, and his M.F.A. in Acting at Southern Methodist University. He has worked extensively in the San Francisco Bay Area and at Shakespearean Festivals of California, Dallas, Marin, Oregon, San Francisco, Santa Cruz, Utah and Arabia. Aldo teaches acting at Santa Clara University.
Holly Adams
Holly believes art is how we connect to, process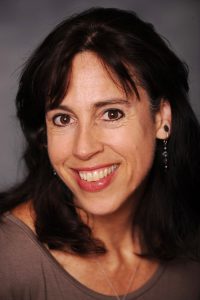 and understand our world, each other, our communities, our living, our dying; art makes us think and invest emotionally. Her work as an artist in residence for schools and universities links academic and arts curricula, as well as addressing social and cultural challenges. Holly's dedication to arts as healing fuels her work as a clown therapist and consultant/trainer for Clown Therapy programs around the world. As a performer, she divides time between original pieces, circus projects, audiobook narration for Audible and typical acting gigs for stage and screen–including lots of Shakespeare! Holly is a graduate of the Dell 'Arte School, and holds a Masters in Theatre, Education, and Social Change. She is a recipient of the Association of Teaching Artist's Service to the Field Award, the Tom Niederkorn Award for "extraordinary contributions to artistic and educational programming at The Hangar Theatre ", and the Lifetime Achievement Award by the New York State Theatre Education Association.
Alan Marriot
Alongside his voice over career Alan is very active as a visual and stage actor, particularly when it comes to improv comedy where he has appeared in and created many shows including , Theatresports, Hamlet Improvised, the Impro Musical, Impro lab – Alliances, Impropera, Suspect – the improvised murder mystery, South of the River – with Jeremy Hardy, Christmas Queen, Science!, Men in Suits – improv Mamet, Improv Twilight Zone, Showstopper – the 2010 Hong Kong tour, and a six year run of Friday Night Live. Alan currently teaches at School Creative in Vancouver where he has been department head for the Comedy Conservatory program for the past three years.
Alan has also written a book on improvisation and creative thinking, 'Genius Now' and is currently writing a new four handed musical with Sandra-Mae Luykx that will premiere next spring. After training at Studio 58 and Theatresports in Vancouver, Alan relocated to London, England to complete his training at LAMDA (the London Academy of Music and Dramatic Art). After completing LAMDA in 1986, Alan stayed in London and successfully pursued a career in voice overs and has been heard on countless animation series (Bob the Builder, My Little Pony, Dinosaur Train, Lego Ninjago, Lego Star Wars, and Lego Knights, Voltron, The Secret Show, and many more), commercials (MBNA, Smuckers, Denver Water, Honda, BC government, London Drugs, current voice of White Spot restaurants), movie trailers (Warner Bros – Scooby Doo, Nickelodeon), movies (X – sequel to Akira, Planet 51 – Glar, Back to Gaya, Globi, Asterix and the Mansions of the Gods – Cacofanix, to name a few). Alan spent a year and half at the Criterion Theatre in London's West End with The Reduced Shakespeare Company and recently performed in Mrs. Claus Kitchen, which he co-wrote with Bill Allman and Kevin O'Brien, and starred as 'Crumpet' in David Sedaris' 'Santaland Diaries' – with Sandra-Mae Luykx. TV credits include, The New Bundolo show, Wake up in the wild Room, Alexie Sayle, Jo Brand, The Happening, Now What – for Lennie Henry, The Bootleg Broadway Show, and more.
Heather & Jens – City Dance
Workshop: Social Dance
Jens Goerner has been teaching Ballroom, Latin, Swing and Tango dance for over 20 years and has owned and operated dance studios in Germany and most currently City Dance in Vernon and Salmon Arm. His extensive knowledge of all dance styles and his fun teaching style is unparalleled in the Okanagan/Shuswap! Heather Stranks has been a figure skating coach and choreographer for over 25 years and a dance instructor for nearly 10. As co-owner of City Dance she teaches all styles of dance and loves every minute of it!
Tanya Laing Gahr & Rusty Gahr @ Powerhouse
Tanya and Rusty are the director and tech director of the Powerhouse Theatre's upcoming BEN HUR Production. This dynamic duo will lead a workshop on the creation of this farcical production in an entertaining, hands-on way.
Tanya has acted in or directed numerous professional and community productions for Cranbrook Community Theatre, Fort Steele Follies & Living History, M3 Productions, Kimberley Summer Theatre and Powerhouse Theatre. She is also a founding member of Stab in the Dark Productions and Drama Queen Productions. Her most recent theatrical roles include Zelda Fenwick in "Waiting in the Wings", Karen Brown in Unnecessary Farce and Lady Macbeth in Macbeth. Tanya has directed more than 20 theatrical productions including Calendar Girls in 2018, which won Best Production recognitions at Ozone and Mainstage Festivals, and for which she awarded Best Director. Tanya is currently directing Ben Hur for Powerhouse Theatre, which opens April 29 in Vernon. Her favourite collaborator is husband and lighting genius, Rusty Gahr.
A seasoned stagehand once told Rusty, "Technical theatre is like a blood disease; once you catch it you're stuck with it for life!" Rusty is no exception to the rule. He started working on the technical side of theatre back in 1993 on everything from Broadway theatre productions to full-blown rock concerts. 20+ years later, as a professional photon-herder, he is still climbing around focussing lights, schlepping tons of equipment around venues and staying up WAY past his bedtime on show nights—often because he was "voluntold" by his lovely wife Tanya Laing Gahr.
Keyanna Burgher
Workshop: Make Interesting Choices
Together we'll explore how choices in relation to movement and character can take your acting to the next level.
Originally from Moose Jaw, Saskatchewan, Keyanna Burgher moved to Vernon in the summer of 2015 following her graduation of the BFA Creative Writing program at UBC Vancouver. Primarily a writer, Keyanna focuses on short story and long form fiction, playwriting, and song writing. Her award winning one-act plays have been performed across Canada, and many of her short films have received national recognition. Keyanna also has several Best Actor awards and many regional and provincial vocal awards. You can find her most recent album "Blind" on iTunes; all songs are written and performed by Keyanna. Employed by the Vernon and District Performing Arts Centre, she enjoys writing, performing, and teaching.
Eryn Kleyh
Workshop: Naming Your Alter-Ego
The art of performance comes in many different shapes and forms. Some of us turn it on at work, some of us do it in classes or groups, and some of us do it when on stage. An alter-ego, or a stage persona, is something that has allowed many artists to explore parts of themselves in different ways. It releases you from the confines of what is expected of you in your social groups, or family, or even by your self – think of David Bowie and Ziggy Stardust. In this workshop we will explore our alter-ego, find ourselves in other characters fictional and non-fictional, and understand that we are all connected by emotions and expressions. Try something that maybe you thought you could never do in front of an audience!
Eryn Kleyh grew up in Vernon, and was involved with the theatre department at Kalamalka Secondary School under the direction of Shon Thomas. After graduating, Eryn continued to develop as a performer in many different mediums. She spent years as a local Vernon radio personality, taught creative dance at the Inner World School, and most recently has been performing and touring as a musician. You can catch her with her band 'October Poppy'. Identifying as a shy extrovert, Eryn has found ways to develop her performance alter ego and feel comfortable on stage to share her art and express herself.